Quick, Efficient Service For Your Fire Hydrant Inspection & Maintenance Needs!
Rated 4.9 out of 519 reviews
ASA is available to perform fire hydrant inspections and any maintenance or repairs that may be needed on your hydrant to keep it in working order. We can work on any type of hydrant and handle any issue big or small!
INSPECTIONS
We have licensed inspectors available to perform a visual and an annual flow test on your fire hydrant or if required by your county or city, a two-hydrant flow test.
Below are reasons why this type of inspection is necessary:
Verify proper water flow and pressure to the hydrant in the event of an emergency.

Ensure that all parts of the hydrant are in working order.

Flush the device of any sediments or deposits.

Evaluate the distribution of the water system.
MAINTENANCE
We offer a variety of maintenance services if your fire hydrant is found to be inoperable or in need of repairs.
Replace missing chains or S-hooks.

Full hydrant replacement.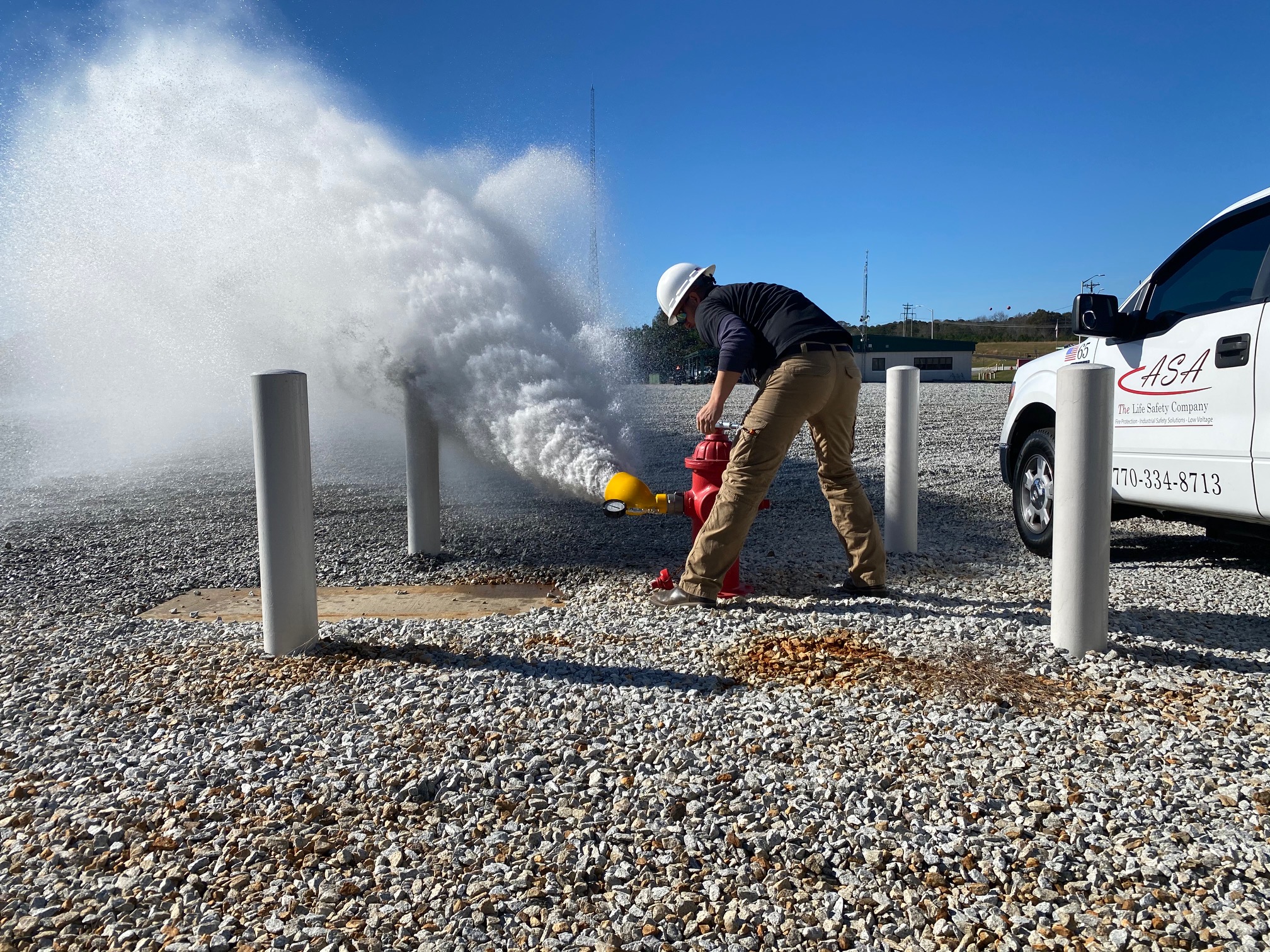 Stay code-compliant and confident in your building's safety with ASA.